Elliance Case Study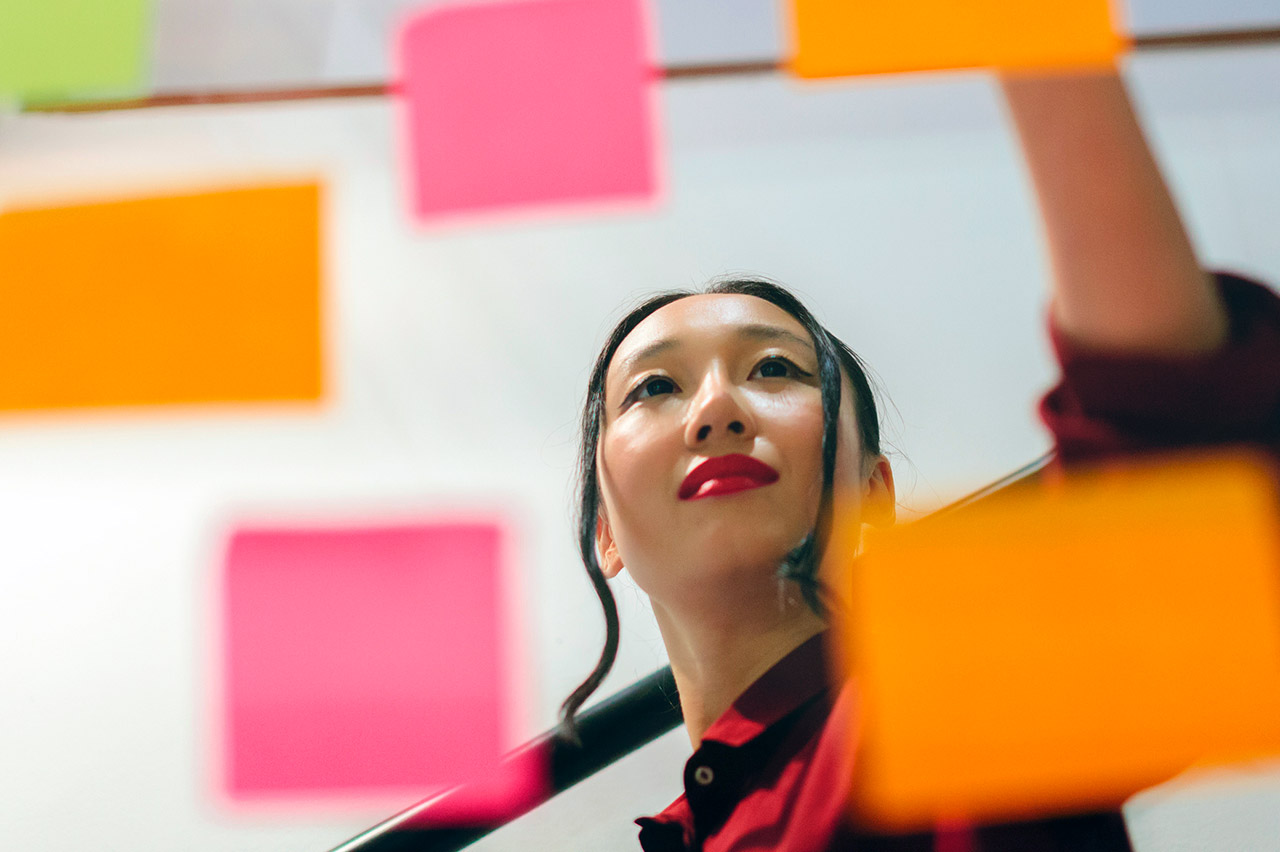 Finding Needles in a Haystack
Carnegie Mellon University
How CMU's innovative masters in product management found its groove.
---
After missing the first enrollment target by more than 80% in its first cohort, Carnegie Mellon University turned to Elliance to spark interest in the first-in-the-market Master of Science in Product Management degree.
Elliance focused on key elements of the value proposition: high name recognition/reputation (Carnegie Mellon's top-rated Tepper School of Business + School of Computer Science); product manager earning power and job satisfaction; differentiating Master of Science in Product Management from MBA; and positive cost/benefit equation. Surgical campaigns awakened the ambitions of dormant and "junior wingman" product managers.
We stimulated and delivered only the elite talent commensurate with Carnegie Mellon's stature.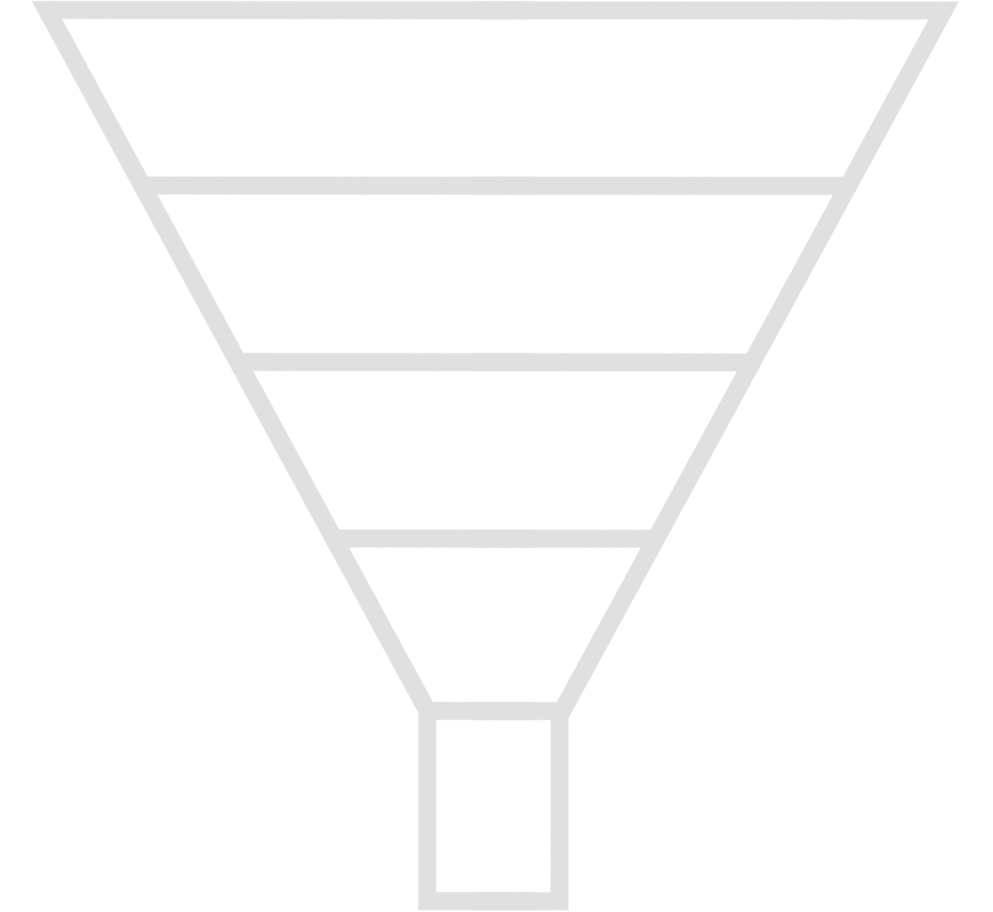 Campaign Strategy
Find and help ambitious, tech-savvy, early career professionals grasp leap in knowledge and versatility that came with a joint business/computer science professional masters.
Knowledge-rich, digital-first campaign
Elliance used keyword rich, sharable, high-fidelity content to extend awareness into key demographic, geographic and affinity-based prospect pools. We anticipated prospect's questions and positioned Carnegie Mellon as go-to source by creating a Product Management Field Guide, infographic and posters. We executed micro-segmented paid campaigns with A/B testing, targeting key tech-economy-markets that drove home career acceleration. We leveraged CMU's social channels and blogs to amplify and complement paid campaigns, bringing in expert voices.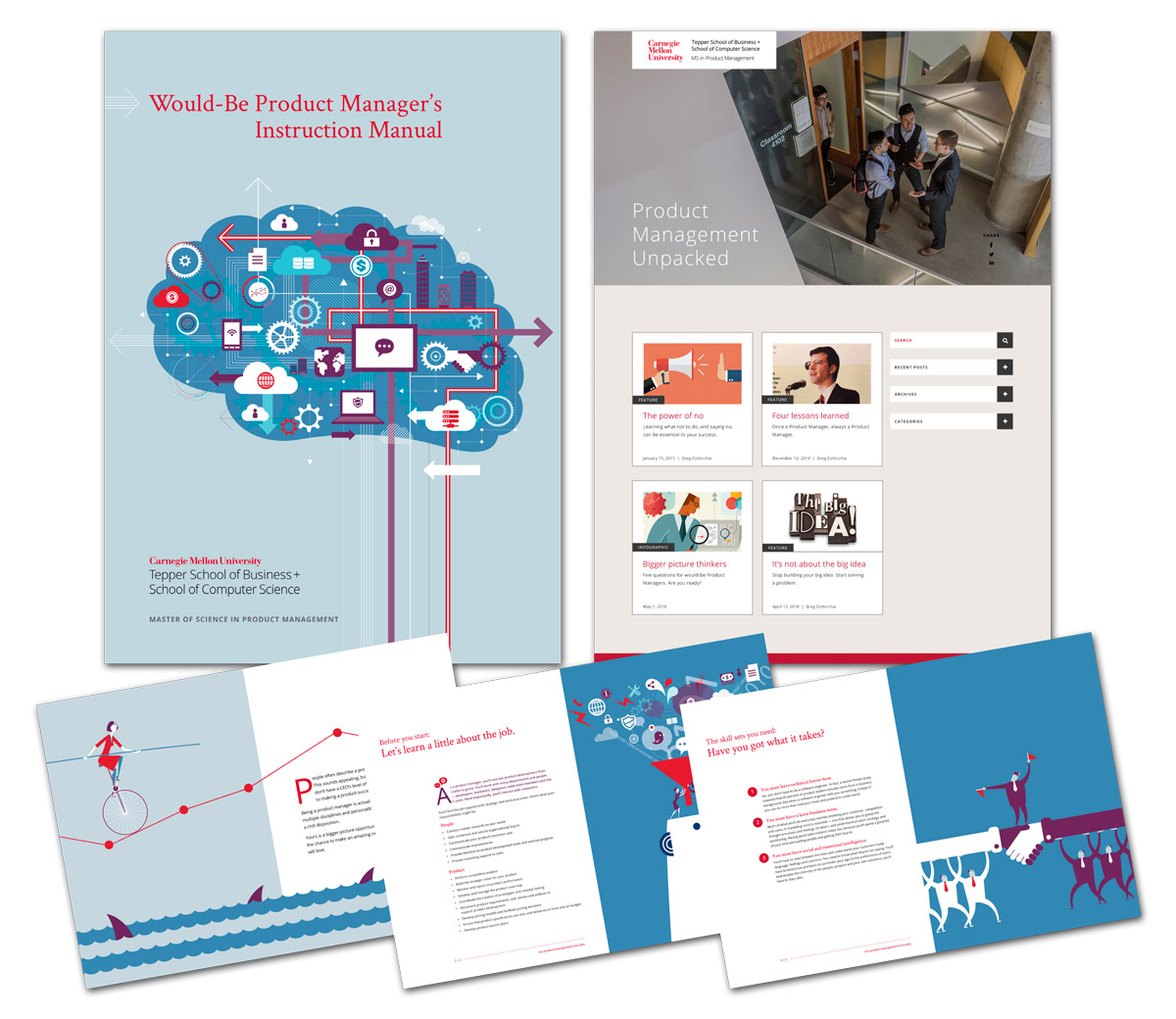 Program Microsite & Landing Page
Microsite gave prospects a quick, agile and detailed view of key program components and outcomes, sparing applicants the full .edu navigation. Campaign Landing Page put fuel into lead generation engine, translating digital advertising spend into actionable leads.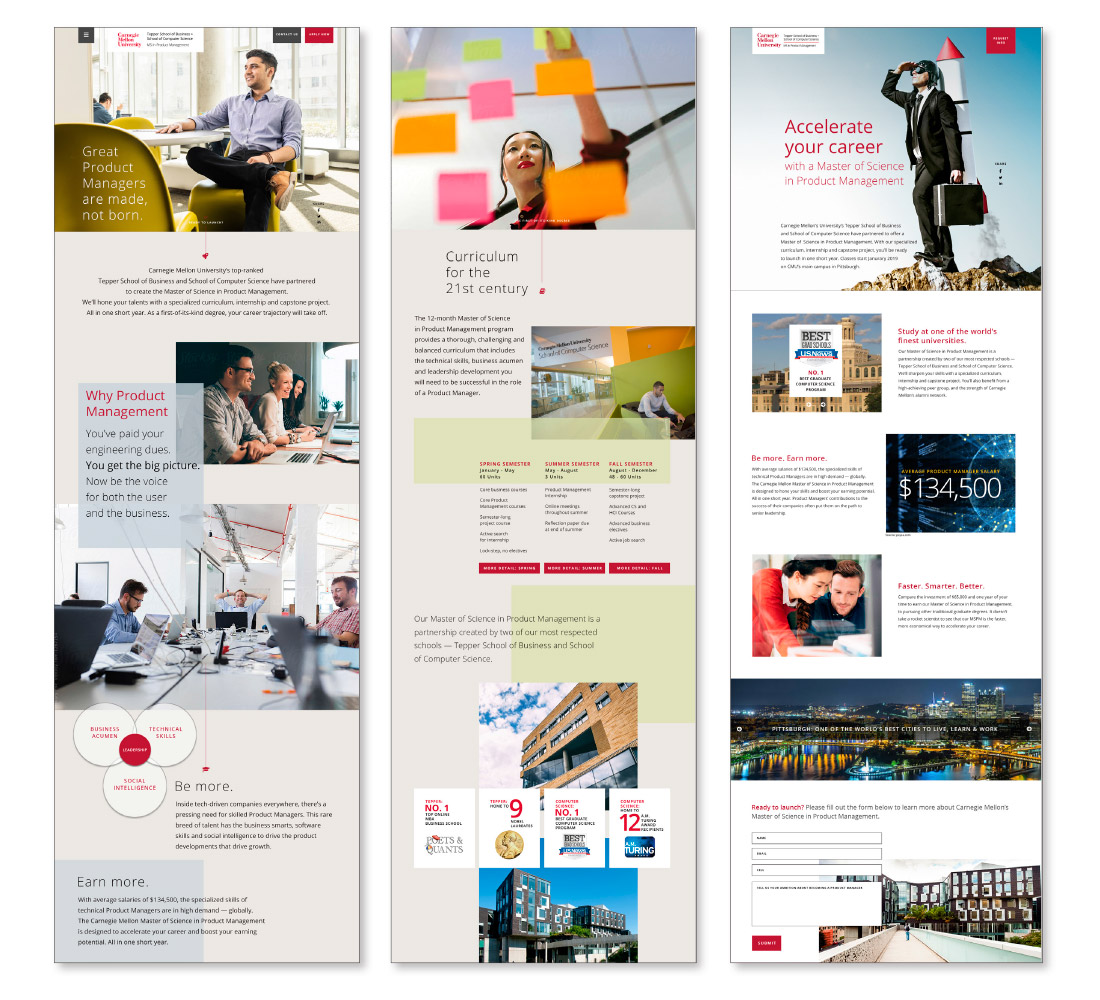 Paid Advertising
The final ignition occurred by the release of micro-segmented paid and retargeting ads in social media channels, and affinity group community sites.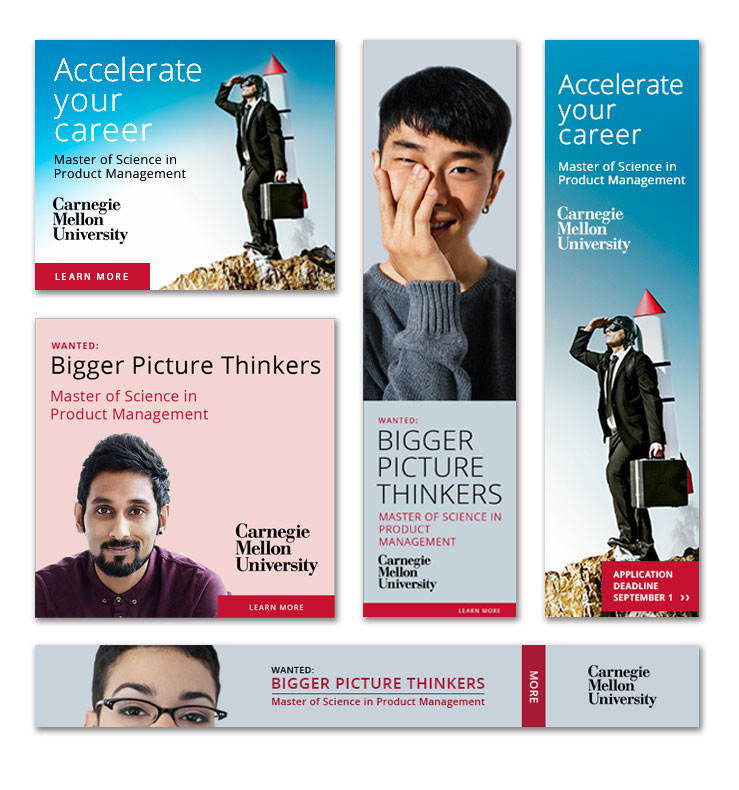 Lead Nurturing
CMU MSPM team followed up with every prospect individually, steering them through the admissions process with personal phone calls and emails - answering questions and gleaning insights that helped adjust the campaign.
Impact
In contrast to their previous campaign that generated a large volume of poor-quality leads with few right fit applicants (a 0.13% conversion rate), our campaign resulted in fewer but higher-quality leads, resulting in a conversion rate of 12%. The campaign also attracted an elite group of students — the top 1% — based on GMAT scores. And, at a tuition rate of $68,000, the campaign resulted in a 900% ROI.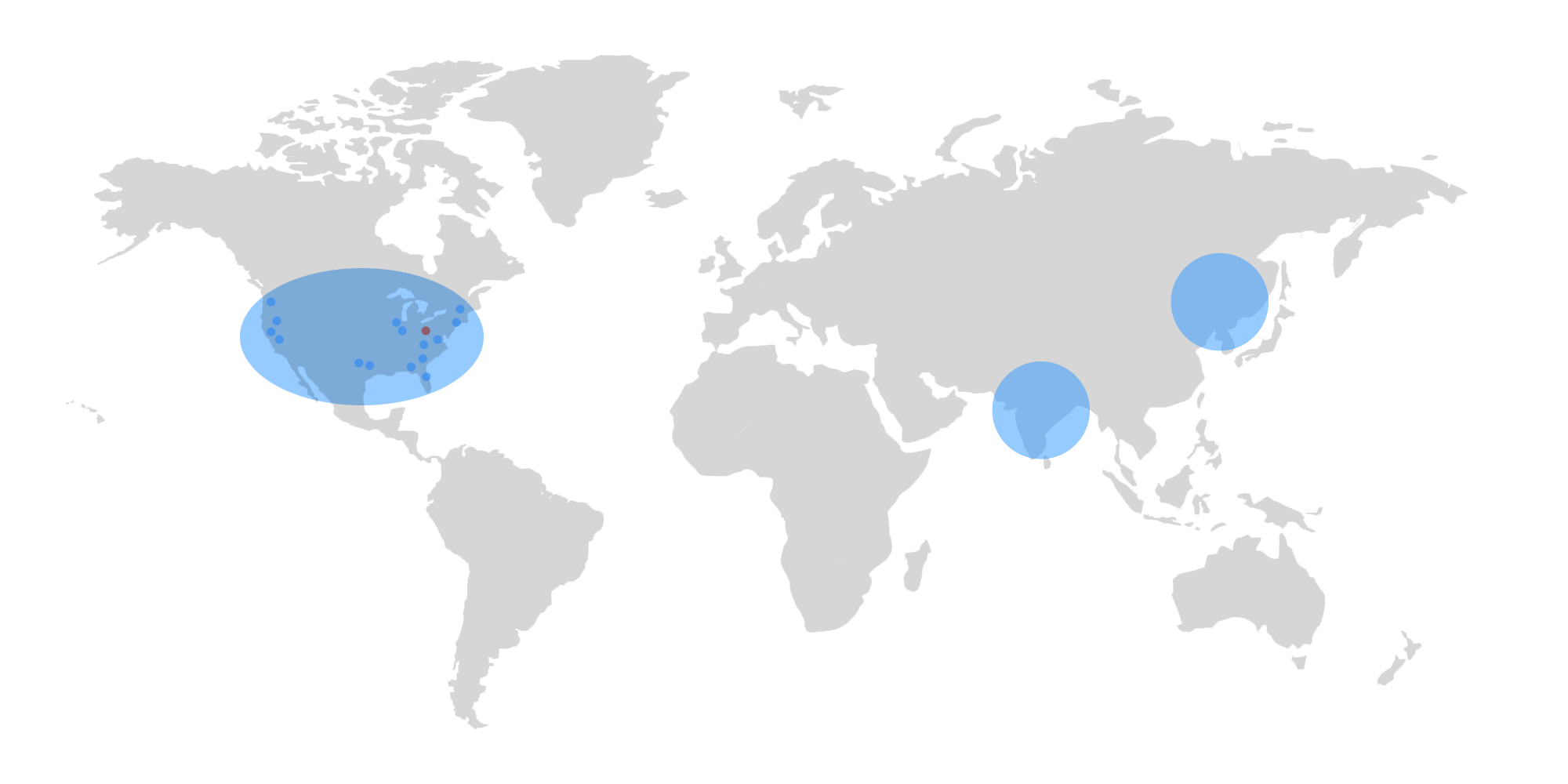 "I went out on a limb convincing the university to increase our marketing investment to make our program successful. Elliance did not let me down. They delivered."
Recent Work
ROI. Return on intelligence.