Elliance Case Study - Boler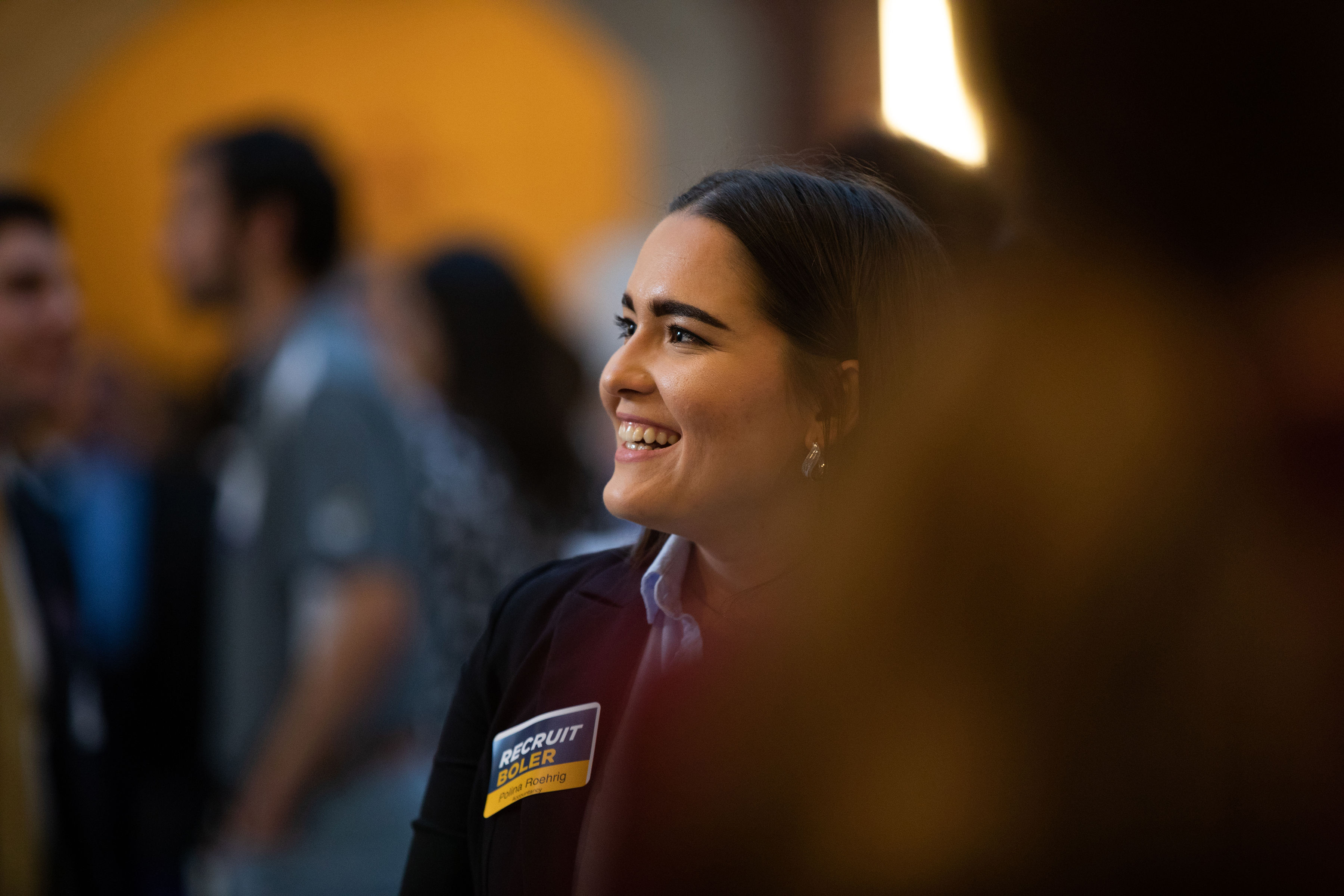 Inspiring the Next Generation of Business Leadership
Boler College of Business @ John Carroll University
The Future of Work is Not Business as Usual
---
Millennials and Generation Z will make up 75% of the global workforce by the year 2025. With this changing of the guard, comes a seismic shift in expectations for the social, environmental and economic role that businesses of the future must play.
The Boler College of Business recognized this, and in 2016 under the leadership of their Dean, Alan Miciak, began a systemic transformation in how it educates and cultivates the next generation of responsible business leaders.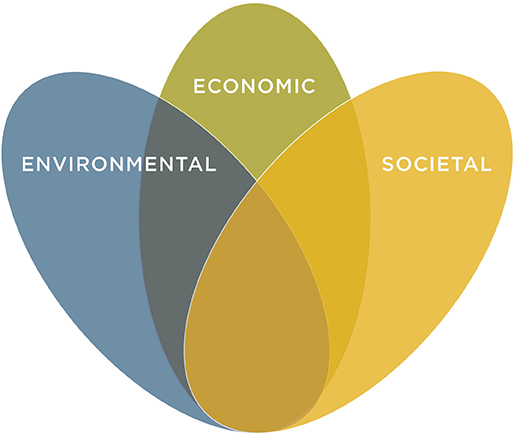 Activating the Boler Brand
The college has relied on Elliance for its strategic planning and communications acumen to distinguish Boler's approach to business education and elevate its reputation. Our work together has included strategic planning, website design and development, undergraduate and graduate enrollment marketing, a digital publishing initiative, and capital fundraising.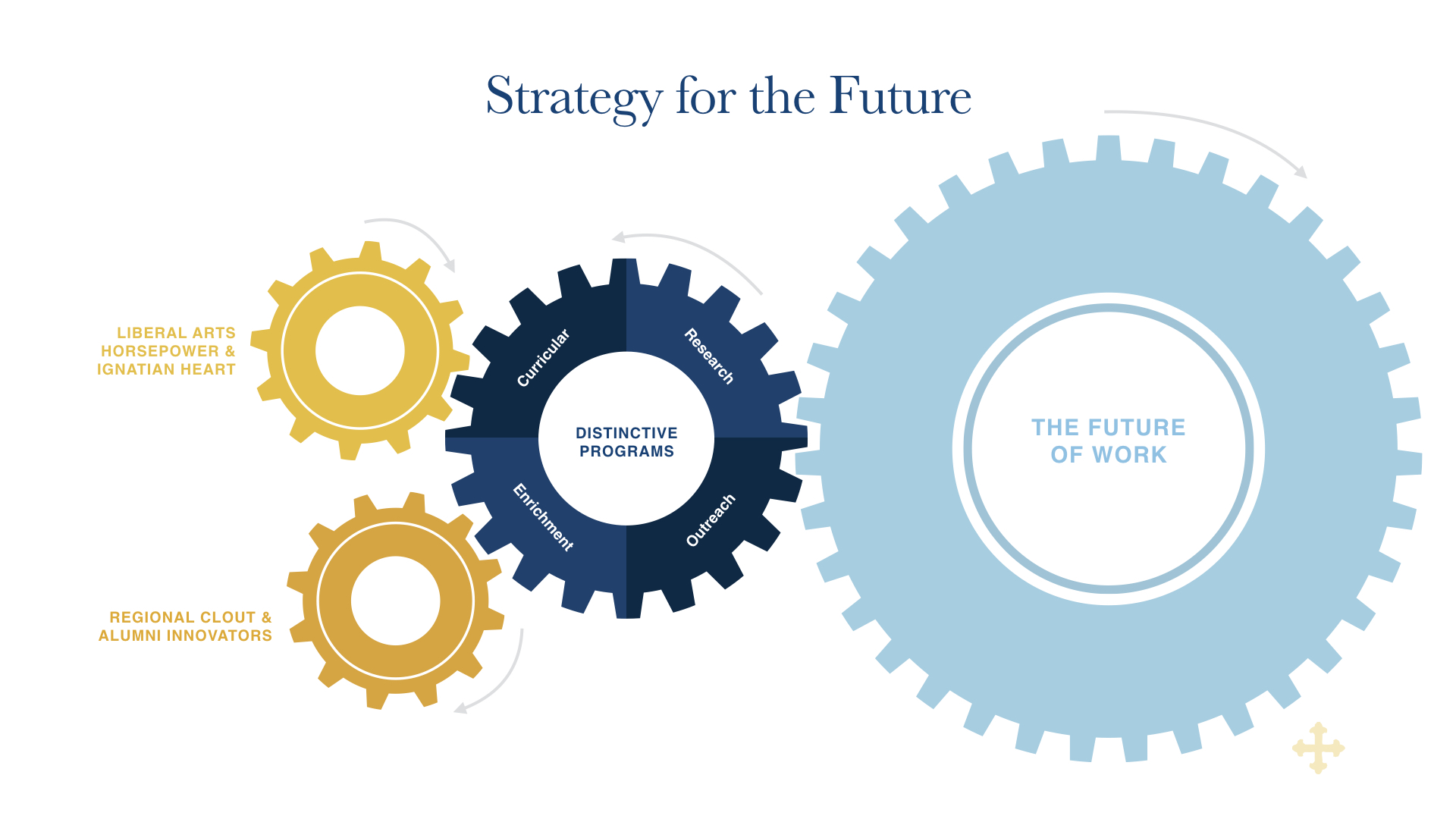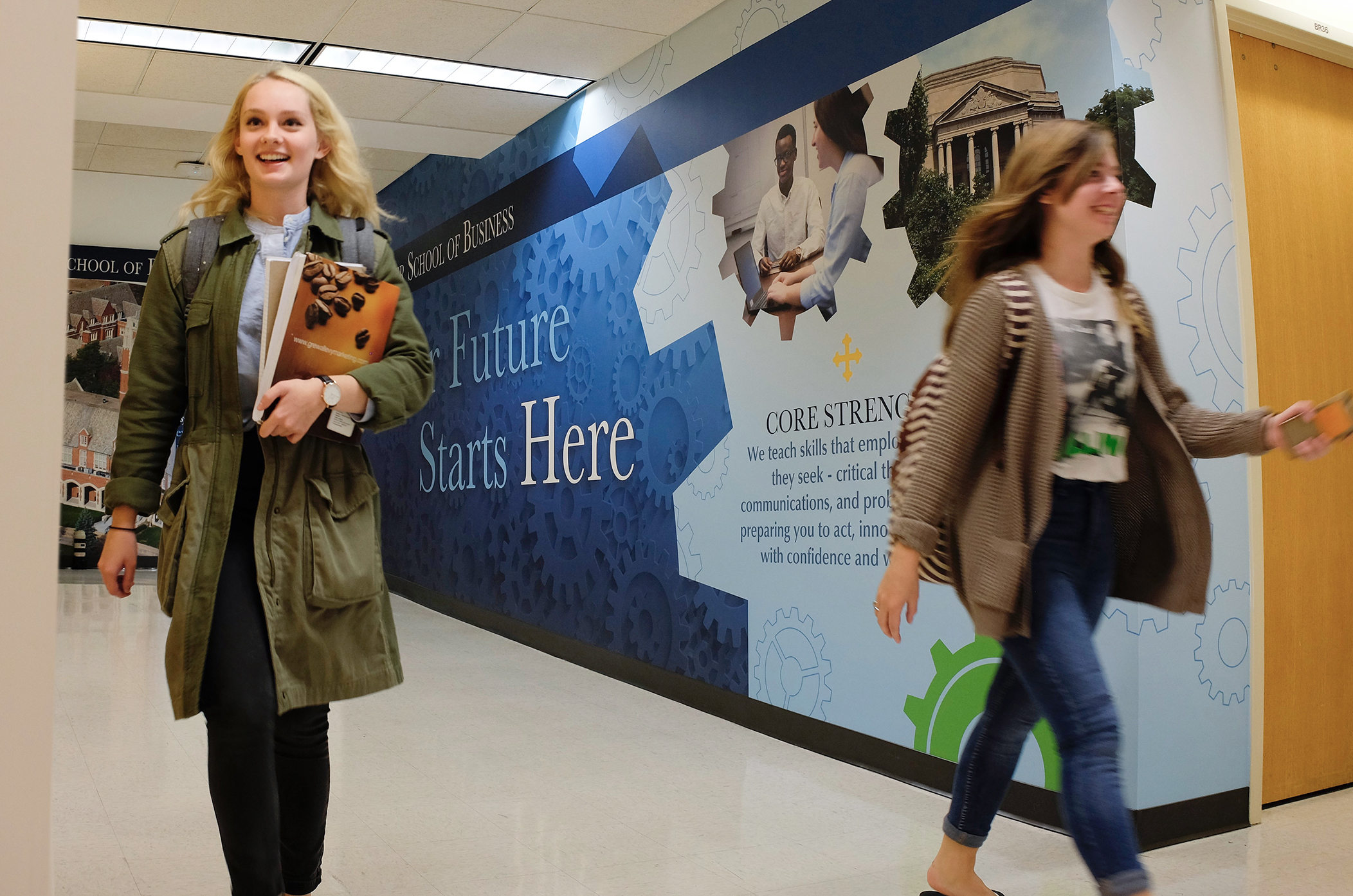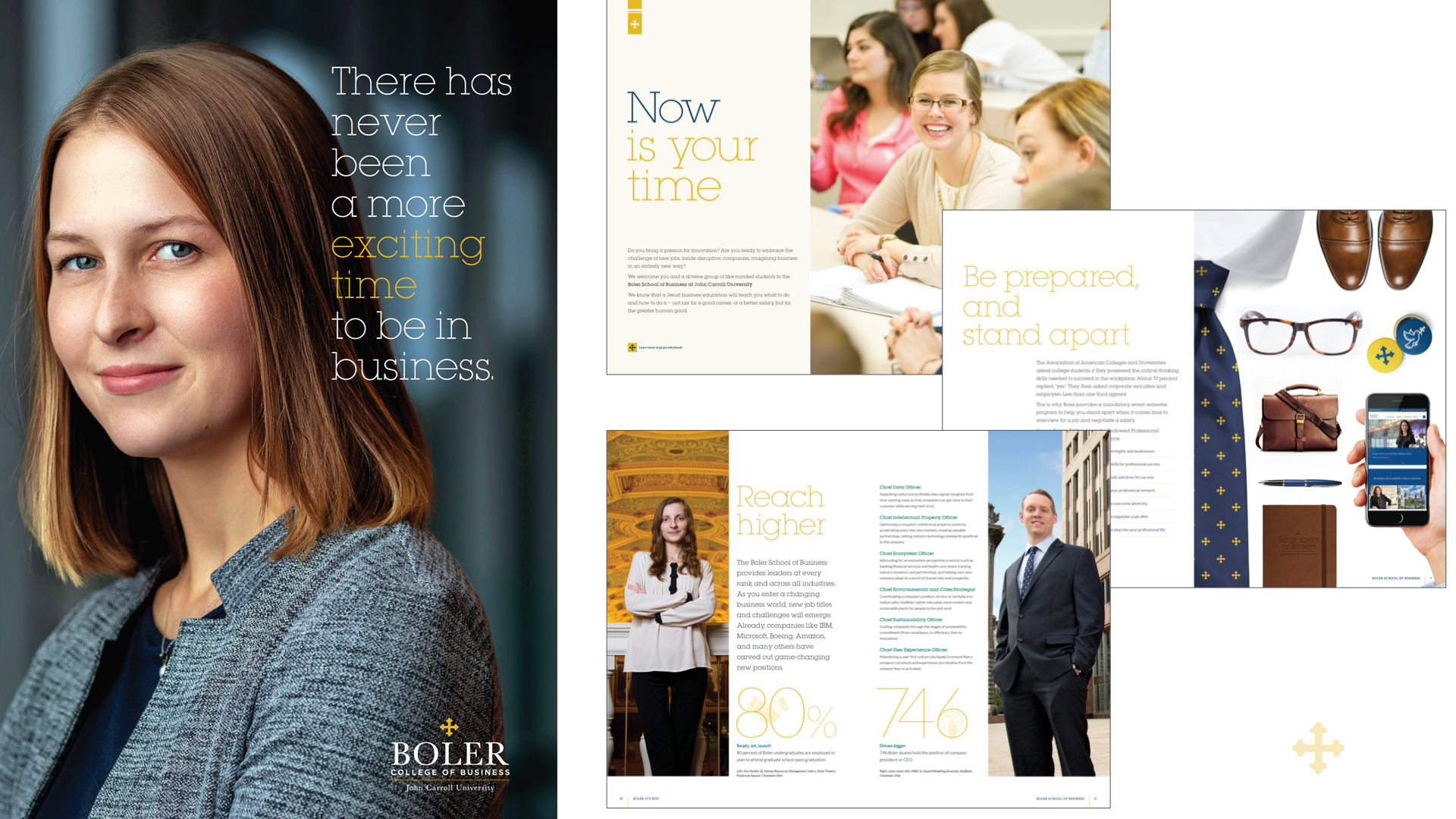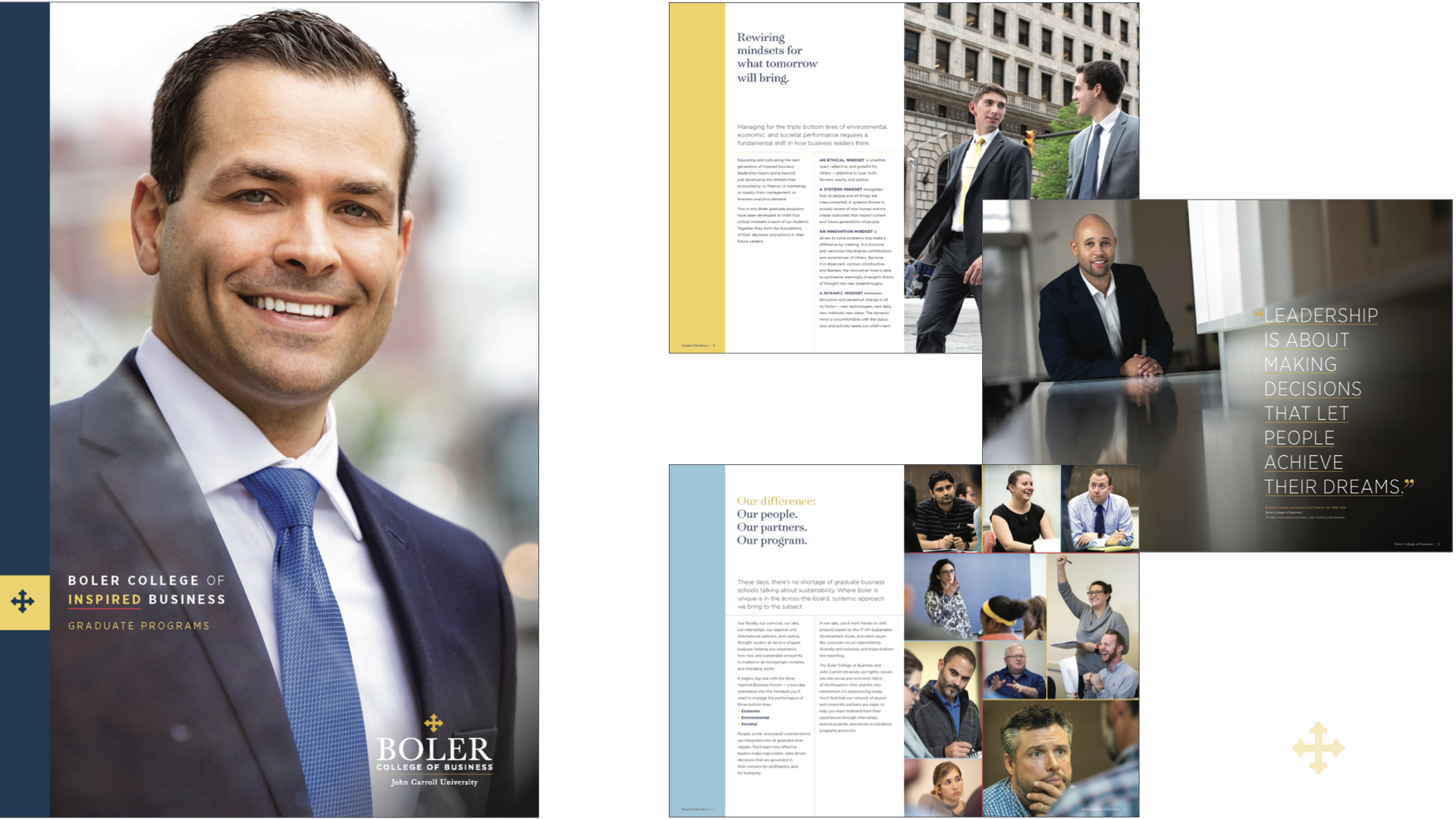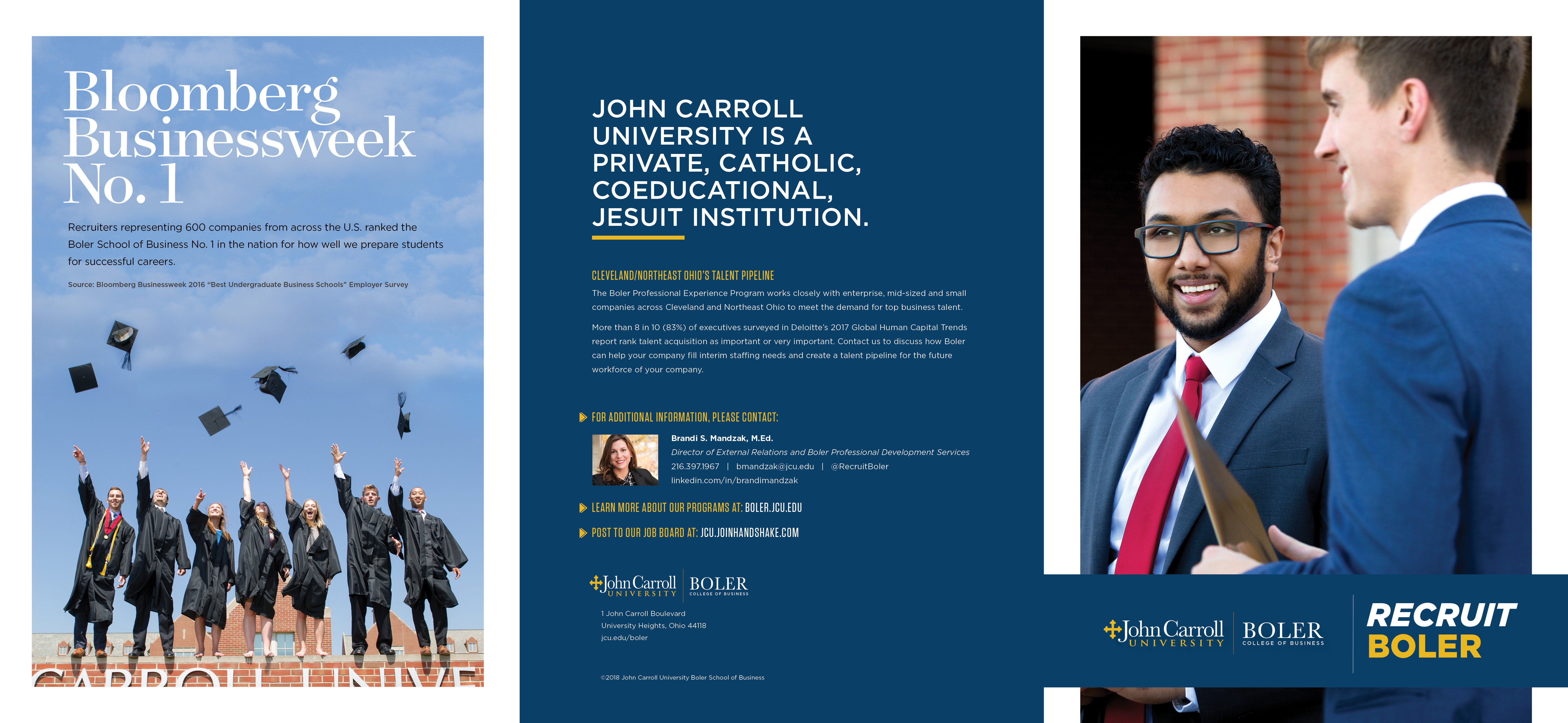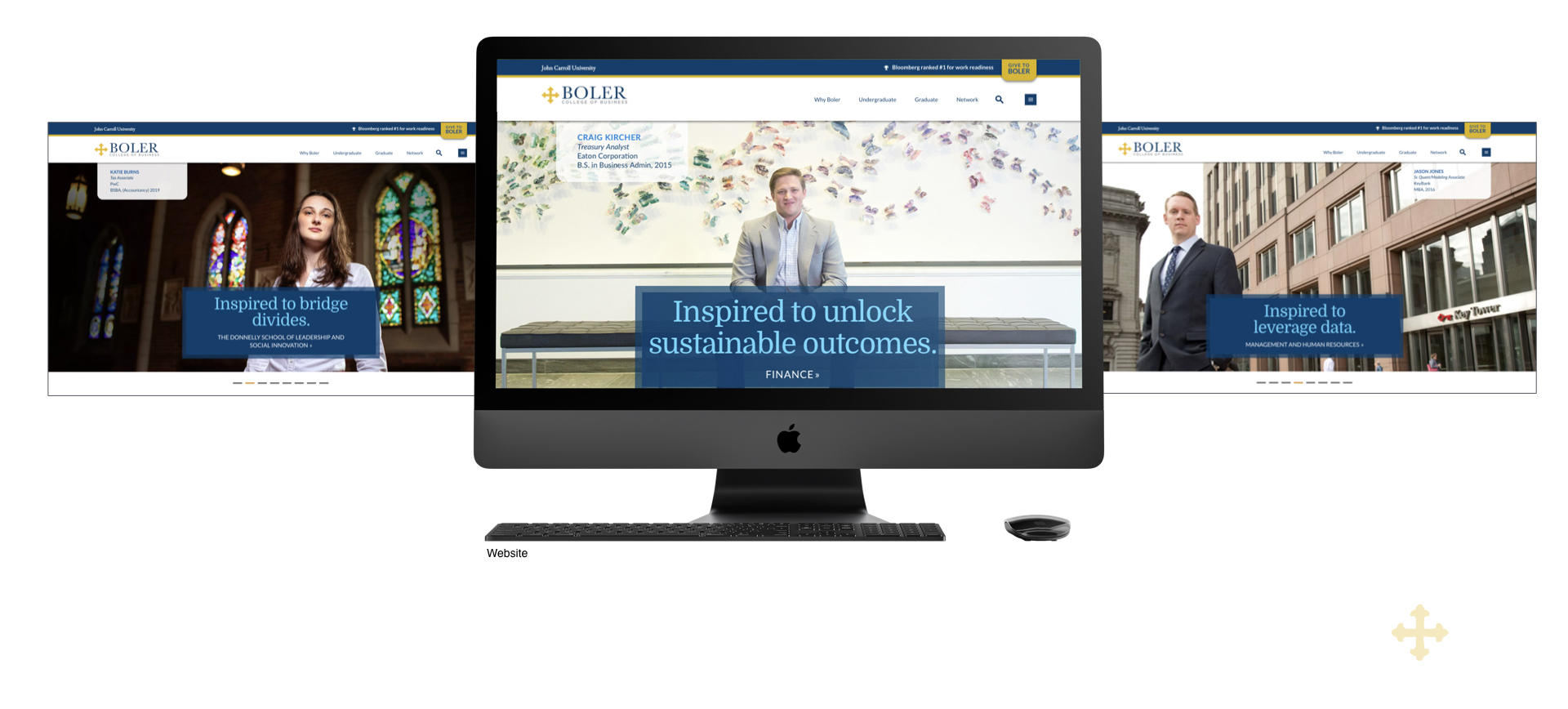 The Inspired Lives Capital Campaign
The authentic brand we created for Boler set the groundwork for a $25 million capital campaign to fund a bolder vision – one that included new faculty hires, new academic programs, centers of excellence, infrastructure and outreach. Elliance served as strategic guide and creative force at every phase.
The campaign outperformed all goals (dollars raised & alumni engaged) and served to relaunch the Boler School of Business as the Boler College of Business. The effort also restored a culture of giving among recent graduates as well as mid-career and seasoned alumni business leaders.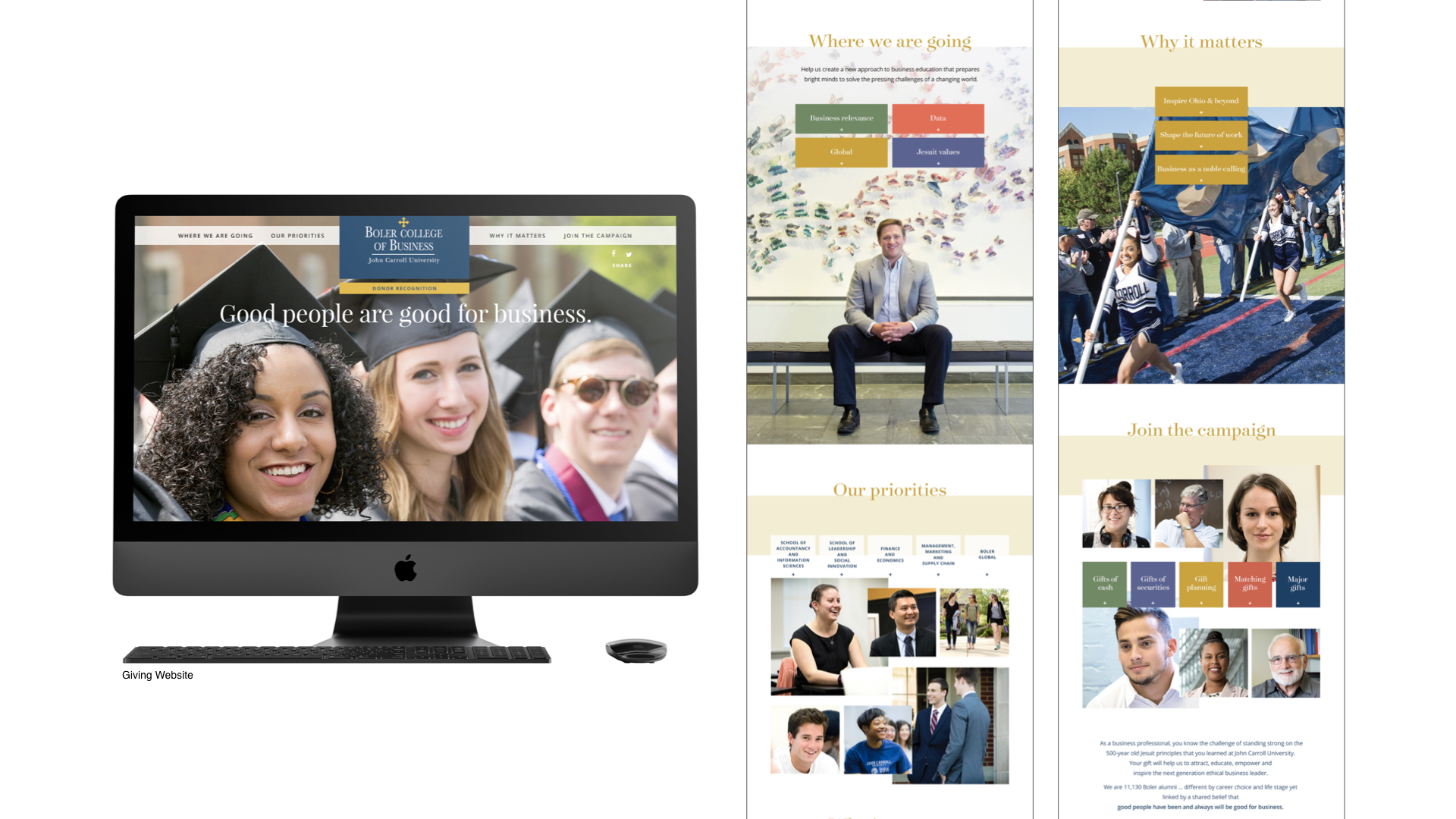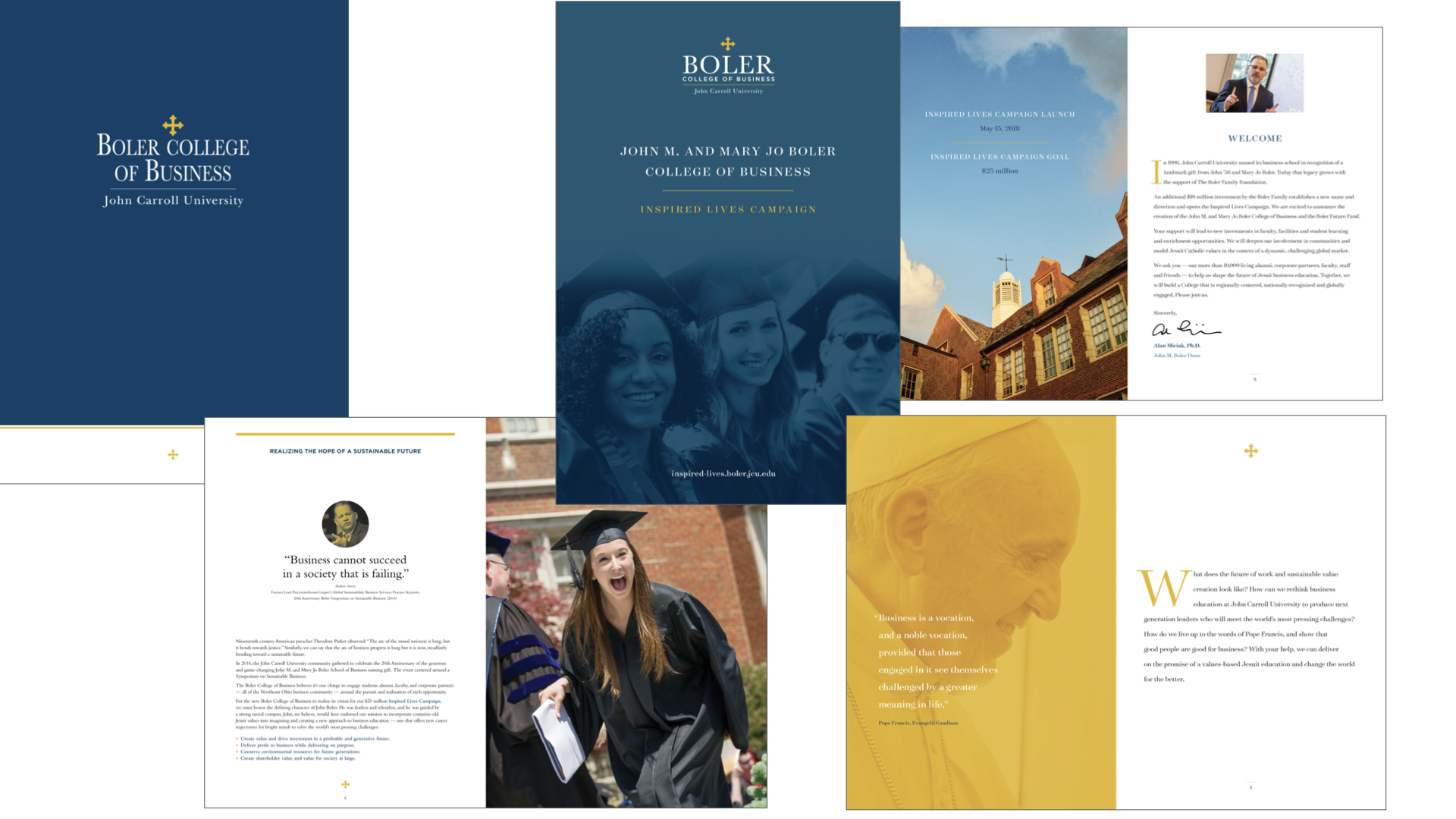 Impact
In all we've done through our multi-year relationship with the Boler College of Business, our success has come from recognizing and communicating how the college's Jesuit roots and centuries-old values are more important than ever to the future of work – and to how business people will create new and lasting prosperity.
$

25

M
raised in less than 2 years
25

+
Google Page-One Rankings
$

25

M
raised in less than 2 years
25

+
Google Page-One Rankings
"Elliance continues to help us gain deep insight into how we create value. By telling our story in a bold and deliberate way, Elliance has encouraged the hearts of our people and ignited our alumni around strategic vision"
Alan Miciak, Dean of Boler College of Business John Carroll University
Recent Work
ROI. Return on intelligence.